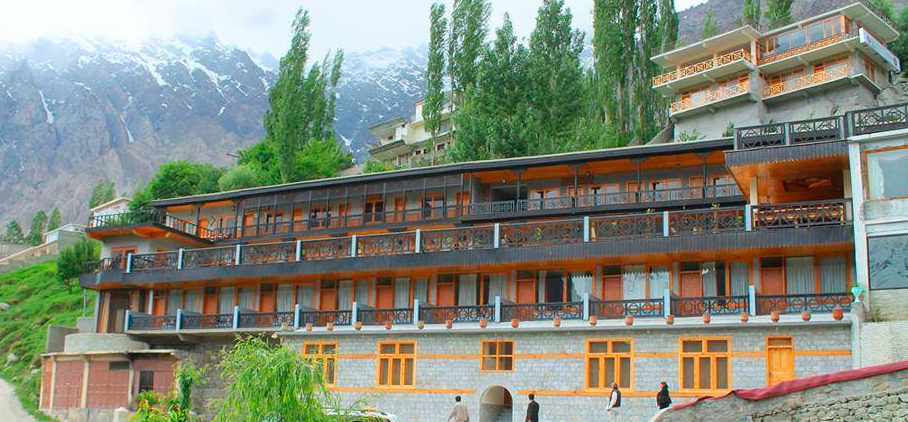 Introduction Of Some Hotels Of Gilgit.
If you love tourism and one day you want to claim that you have visited every beautiful place on earth, then your claim won't be true without visiting Gilgit-Baltistan. You can read about the history and other things that describe the beauty of this heavenly body on earth in other blogs on our site. In this blog, I am going to tell you about something very important concerning tourism and that are hotels.
If you want to visit this place
then definitely you would look for some good hotels in which you would want to stay in while your visit. If you have any difficulty while doing it on your own then don't worry. Today, I am going to tell you about some good hotels that are known for their service and quality in the entire place. Following are those hotels:
1. Gilgit Serena Hotel.
Serena Hotel chain is one of the biggest hotel chains in Pakistan. They are very famous for their services and the quality of the stuff. This hotel is among the top five star hotels of Pakistan. Food quality, laundry, living, activities, and events are a regular part of the mess in Gilgit Serena Hotel. This hotel is very expensive but if you are rich enough then don't take risks on choosing any other hotel in the territory and go for the one that is best out there.
2. Hunza Serena Inn.
In case you visit the parts near Hunza valley then above hotel is not something that you can reach. In this situation, the hotel I would suggest is this Hunza Serena Inn. This hotel is also known for its beautiful services and quality of the products. Moreover, this is located on the top of the village which gives a great view of the area. Rooms are clean, food is hygienic, and in winters, there are latest heaters that would keep you warm to the best of your time. This really is a great alternative for the above hotel in case you visit Hunza valley.
3. Hunza Eagle's Nest Hotel.
Though this hotel is not as great as the above ones, still it could serve as a great alternative if you are in Hunza valley and want to enjoy an amazing look of the mountains. Food and other services are standard and many visitors have claimed that the prices are quite higher than the services provided.
But still you know about this one as well because other hotels might not be vacant every time.
4. Shangrila Resort Skardu.
If you are visiting the Skardu side of Gilgit-Baltistan, then this is the best hotel you can get there. Though many visitors have claimed that the view it provides is the only good thing while the staff is not very hospitable and other services below average too. But still, if you want to enjoy that amazing view, you can go for this one and the other reason stand is that there are not any other good hotels in the area either.
5. Riviera Hotel.
The last hotel in our list has mixed reviews from the visitors. Some call it good according to the price it has, some call it good and some below average but you can know better only when you visit in yourself. Our views on this hotel are mostly concerned with the price and I suggest that if you are not very good with the pocket then you should go for this one.
So, this was all from our list of top 5 tourism hotels in Gilgit-Baltistan. I hope that this blog would help you a lot. Keep visiting our site more for more.